Today, the excitement is unprecedented, and so is the opportunity. In a gigabit city humming with creative ideas, possibility and pride, we have come together to make a new day through a vital new ecosystem of leadership, fostered by the Crossroads Economic Partnership. Together we are nurturing comprehensive collaboration and sparking local and global transformation.
"Here, I have an extra arm. His name is Jon Levingston [Crossroads Executive Director]. And people in this community have always been there to lend me a hand."

-- Stacia Hobbes, co-owner, Image Industries.
Thriving manufacturing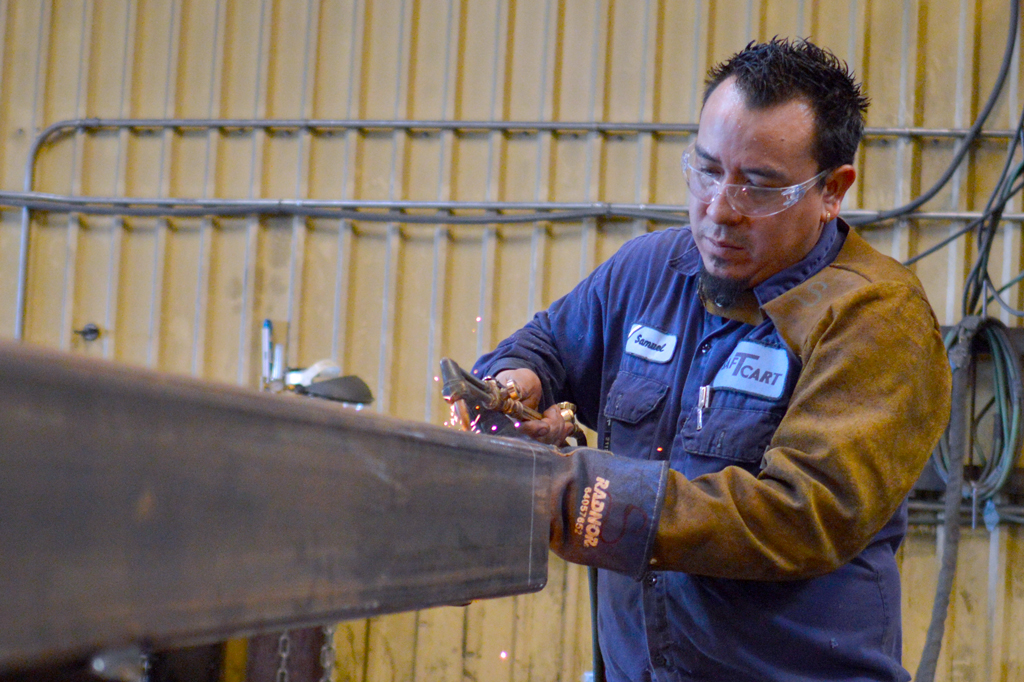 Since 2018, new developments include:
Expansion of Saf-T-Cart, maker of commercial and industrial steel carts and storage products.

Addition of new production lines at Molded Acoustical Products of Easton, a sound insulation manufacturer.

Relocation from Illinois of cold-forming facilities for Image Industries, manufacturer of custom parts including welds, connectors and studs.
These new investments created new jobs, employment opportunities and attendant multiplier effects while opening the way for further growth.
Breakthrough global technology
Since 2018, a ground-breaking tech cluster has emerged, which includes:
PeopleShores, a global leader in impact sourcing. Providing corporate services in image processing, data analytics and more, PeopleShores' Clarksdale delivery center is the first rural center for the Silicon Valley-based company.

Automation Anywhere, also a global innovator. The Automation Anywhere/PeopleShores Robotic Process Automation Center of Excellence is the Southeast's first center for research, development and training in robotic process automation (RPA). Automating business processes through software robots or "bots," RPA is dramatically improving the way the world works. Current clients include:

Horne LLC, an accounting and business advisory firm with clients across the Southeast.

Mississippi Department of Employment Security, which in partnership with Horne LLC and PeopleShores was able in just 10 days to scale up an 80-person Clarksdale operation for expediting unemployment claims related to COVID-19.
Collaboration with commitment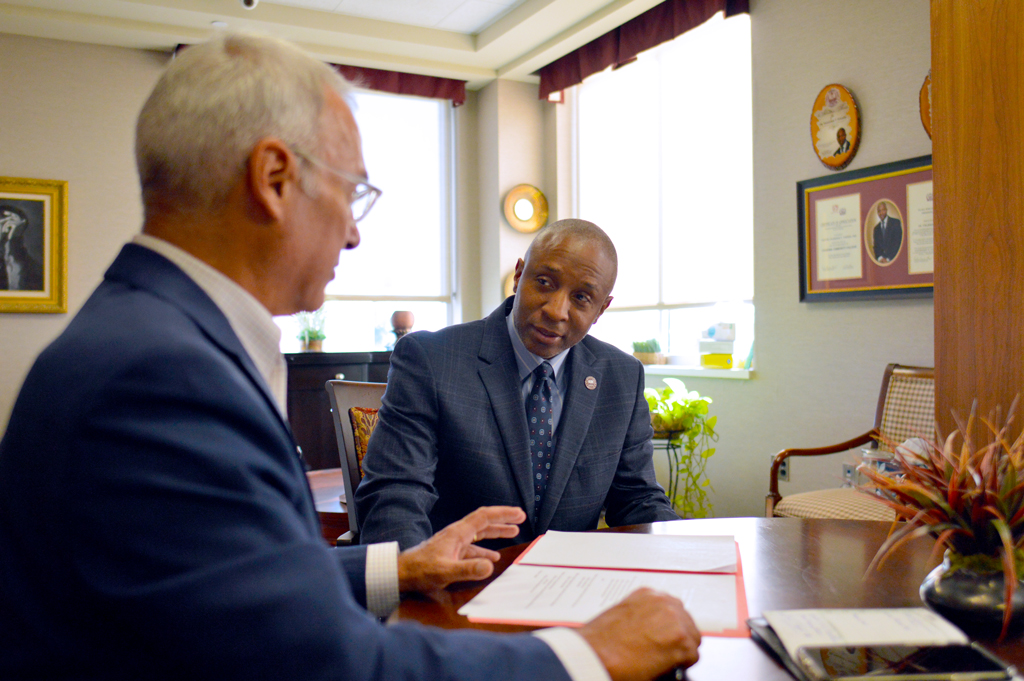 While industrial recruitment goes the extra mile (thousands of miles, in fact), collaborative relationships are opening all doors, with energized government leaders, robust regional partnerships like Delta Council's Delta Strong program, the North Delta Planning and Development District, Delta Area Workforce Board and powerful support from the Mississippi Development Authority. Most critically, our educational partners—including Coahoma County Community College, Delta State University and the local Mississippi WIN Job Center—have joined their expertise with passion to transform a willing population eager for opportunity into world-class performers.